Advent 2020
You're invited to celebrate the rhythms of this 2020 Advent season as an individual, a couple, a family, a Life Group, or with a handful of other Watermarkers. Advent is a season of looking forward in hope to Jesus return to restore creation to all its goodness and perfection. We do this while looking back to Jesus first coming, in the flesh, to offer himself in love and to invite us into his Kingdom and his mission.
So how do you participate? All you need is a candle and a Bible.
Below is a calendar of readings for the 28 days of Advent. You can do as many or as few as you want, each one is an individual experience.
Gather together, virtually or in person, the people you want to celebrate with.
Light a candle and ask the Holy Spirit to speak through The Word.
Read the selected passage.
If you have the Advent for Everyone devotional, read that day's entry.
Briefly discuss.
Pray together for whatever is on your hearts.
That's it.
Resources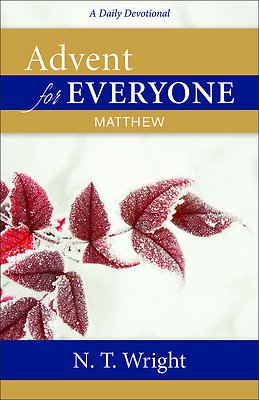 We're suggesting you use Advent for Everyone: Matthew written by N. T. Wright. You can order yours online here or anywhere books are sold.
Or if you have younger kids at home. We're recommending...
Join A Marco Polo Group
If you'd like to join a random group of up to 10 Watermarkers doing Advent together let us know below. We'll get you grouped together and you can use the Marco Polo app to chat about your reflections and learnings.